Genique is still in ICU trying to get the correct dosage for the DI.
She received a big unicorn balloon from her generous neighbour. We never got a chance to thank them as they were only in ICU for a few hours. Hopefully they'll read this post - "we thank you from the bottom of our hearts".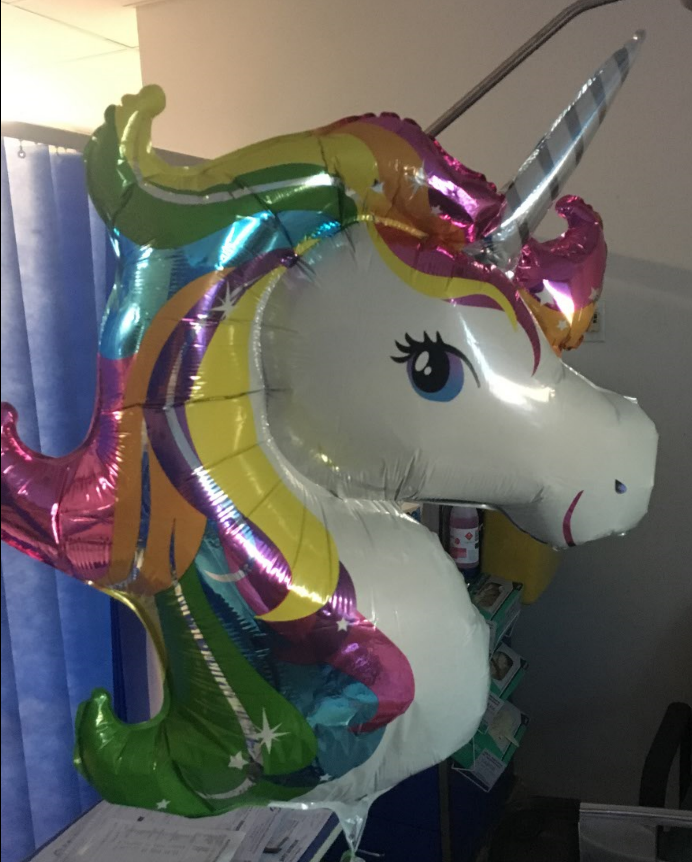 There is still no change in her vision :(
Doctors said that they were happy with the surgery and that they looked at the nerves and all were healthy. The nerves were stretch because of the size of the tumour but they could not detect any other damage to it. According to them, the swelling of the brain must settle down and can easily be 4-5 weeks. Hopefully that will restore her vision too.
She asks every so often to switch on the lights, and every time I get this feeling of something squeesing my heart and I find it hard to breath.
A few silent tears usually fixes it.
"Daddy doesn't have all the answers, Blom. It is day time now. Your brain hurts and the swelling must go down before you can see. Don't be to hard on yourself…you must rest now" followed by a kiss on her forehead.
Please, keep them prayers coming.
Kind Regards,
Ruan.
PS: She might be out of ICU tomorrow.