Genique is still in ICU but doctors has the magic numbers for the meds to control the DI (Diabetes insipidus) - WIN! It also means that the darn catheter can be removed - DOUBLE WIN! Only thing left is the IV in the neck.
Without the catheter it is so much easier to move around. We took her to the hospital's fairy garden. She chilled out and had some biltong (jerky) with us.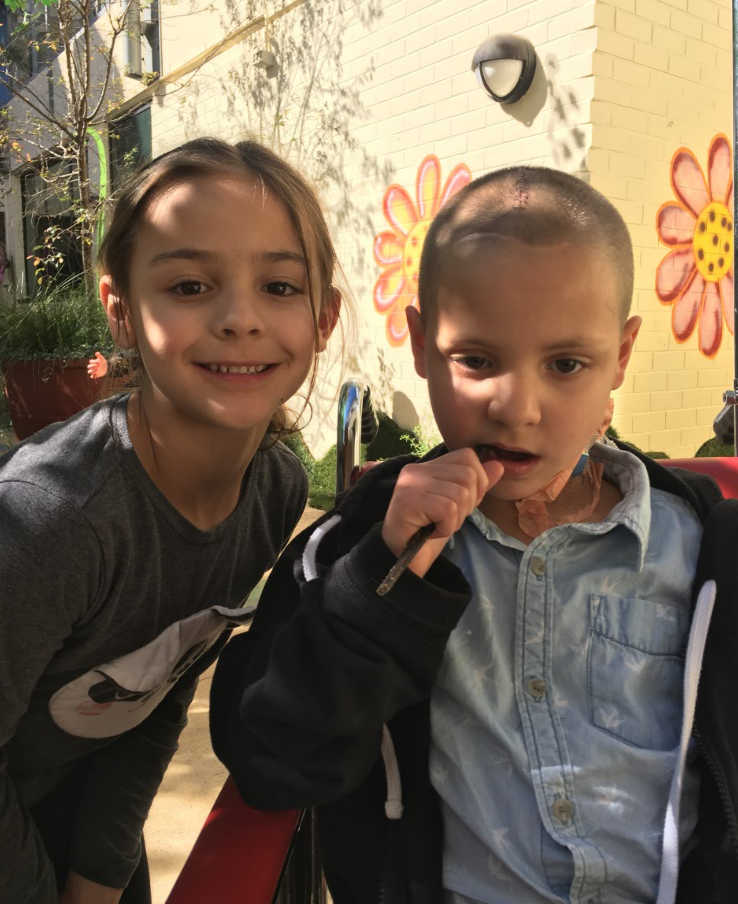 I did notice that her tummy was swollen and she complained about back pain.
This Fathers Day is officially the worst Fathers Day I ever had!
After I wrote that line I paused…I'm lying. We could have been so much worse off than now. So, let me correct it.
This was an unique Fathers Day and one I will always remember as the one where Genique beat the crap out of her mushroom (LOL). There has to be some positivity!
Here is another feel good story.
Early this morning, just before 4am, a nurses asked me if I quickly want grab a drink as I was sitting since midnight. Genique was also awake and on my return I was welcomed with a Happy Fathers Day card - sneaky nurse :).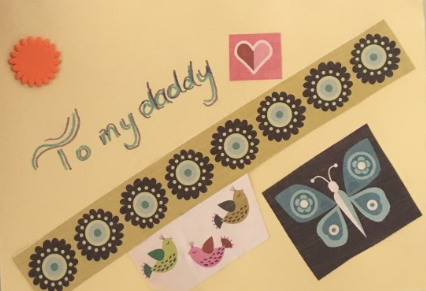 I praised Genique for the beautiful card and guide her fingers on all the flower shapes and butterflies. She enjoyed my surprise more than I did.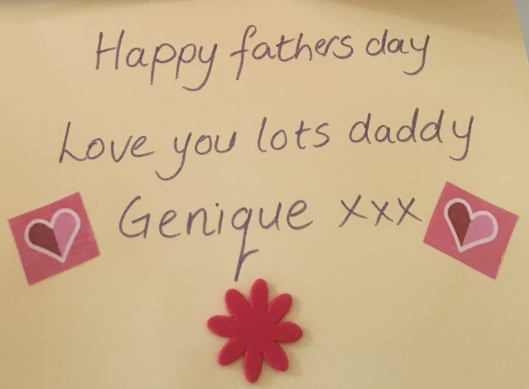 Last bit of good news…the IV line from her neck was also removed just before 21:00. Genique didn't do well during this ordeal as it reminds her of chemo and the pain associated with it.
Finally, Genique is free from all medical equipment connected to her - BIGGEST WIN!!!
I think it is going to be the first night she'll sleep and really getting some rest. Before, she was disturbed every 2-3 hours for blood tests, meds and other things.
I think that a promise today of her moving out could just be true ;)
In summary, I think today was a good day!
Kind Regards,
Ruan.