Emotional rollercoaster
I know what you are thinking: Why did you take so long to write another update?
Well…we were trapped in the Beukes-Bunch's circle of life: alarm, wake up, feed kids, school drop off, get coffee, go to work, school pickup, kids homework, prepare dinner, kiss husband (if time, otherwise high five), kids bath time, dinner time, attending to the never-ending laundry, do dishes, pack kids' lunch, quick shower, kiss husband (if well behaved), sleep…repeat every weekday :)
Of course we are all busy, and to be honest, I think I was trying to avoid it until I had something positive to write.
We write to keep you up to date with how things are going with Genique, but so many times we overlook what is really going on behind the scenes.
When we share her progress, it's mostly about the good and positive.
This gives us the feeling of accomplishment.
But there comes a point, where you just have to call it as it is: it sucks!
What the world sees, and what we experience every single day, is just too different.
The world sees an eight-year-old girl with a little more weight than usual.
The world sees this little giant, standing head above shoulders overlooking her peers.
The world sees someone struggling to run and play like the other kids.
The world might stare and think: "How can her parents allow her to get so fat?" or "What are they feeding her?".
The world is also blissfully unaware that this little girl has been on steroids for the past three years of her life.
This little girl who used to run and climb and play, just like the other kids.
This little girl who used to have a lot of friends.
This little girl who just wants to be normal and accepted, just like before.
The world sees a smile on her face almost every single day.
The world says she is doing so well and she is such an inspiration to everyone.
The world sees her and thinks: "She is always so happy".
The world is unaware of the streams of tears flowing from those beautiful brown eyes.
The world does not see the loss she deals with every single day.
Every day she opens her eyes, is yet another one where she is reminded that she is blind.
Luckily the world does not have to answer these questions:
"Mommy, why am I the one who had to be sick?"
"Daddy, why is God not healing my eyes?"
"Why do we pray, it is not like it is helping?"
The world does not see the countless hospital appointments and needle pricks she has to go through.
The world does not see the sadness when she comes home and hesitantly explains she had no friends to play with today.
The world sees a girl struggling in school, her peers saying she is not that smart.
The world does not see she has to work extra hard in school.
She is taken out of her class to learn braille just so that she can do her school work.
She then has to catch up on all the work she has missed while the other kids get to do fun things.
The world sees her courageously running in a race where everyone is cheering her to the finish line.
What the world does not see are the sweat and tears that went into that run!
The world does not feel the pain in her legs with every stride…over…and over…again.
The leg pain is the chemo's scars she has to live with for the rest of her life.
Oh, and let there be one day without a smile on that beautiful face!
"Where has your smile gone?"
"Life is not that serious, 'cmon, cheer up!"
"It can not be all that bad?!"
Well, today I want to get it out of my system: It is that bad :(
It sucks!
We hate every single minute of it and the worst part is we can't do anything about it!
How can you inspire so many people by feeling like a failure all the time?
It feels like people are obligated to be nice, just because she's blind.
Only a few really invest the time to get to know her…really know her.
She is actually a pretty funny kid with a huge heart for others and lots of love to give.
Thanks to those who take the time to make her day a little more special and a little less lonely.
It also makes her parents smile :)
Medical update
August 31st also marked 3 years since her surgery with Dr. Charlie Teo in Sydney. Even before the surgery, Genique was already legally blind but had some vision. The surgery did save her life but unfortunately, she was left blind. Months after the surgery a functional vision test revealed that she had no light perception and could not see any movement.
We recently had another functional vision test done through Visability and Genique can now pick up movement and light with her right eye. She was also able to identify some shapes if shown in high contrast (white paper with black lines).
Just this news is worth celebrating :)
She also had another sleep study to trail her new machine. It did not go as well as we expected as she pulled off all the wires and the oxygen mask during her sleep. She also had difficulty breathing every time they had to re-assemble/re-connect everything again, she got anxious and started crying. Not a very pleasant experience, but she will be getting this new machine in the next couple of weeks so we will see how she go.
As you can see it was a hard year for us with many ups and downs.
We hope things will start to improve with all the changes ahead.
Thanks to all the people who still uplift us in prayer, and if prayer is not your thing, please keep them positive vibes coming!
We love them both equally :)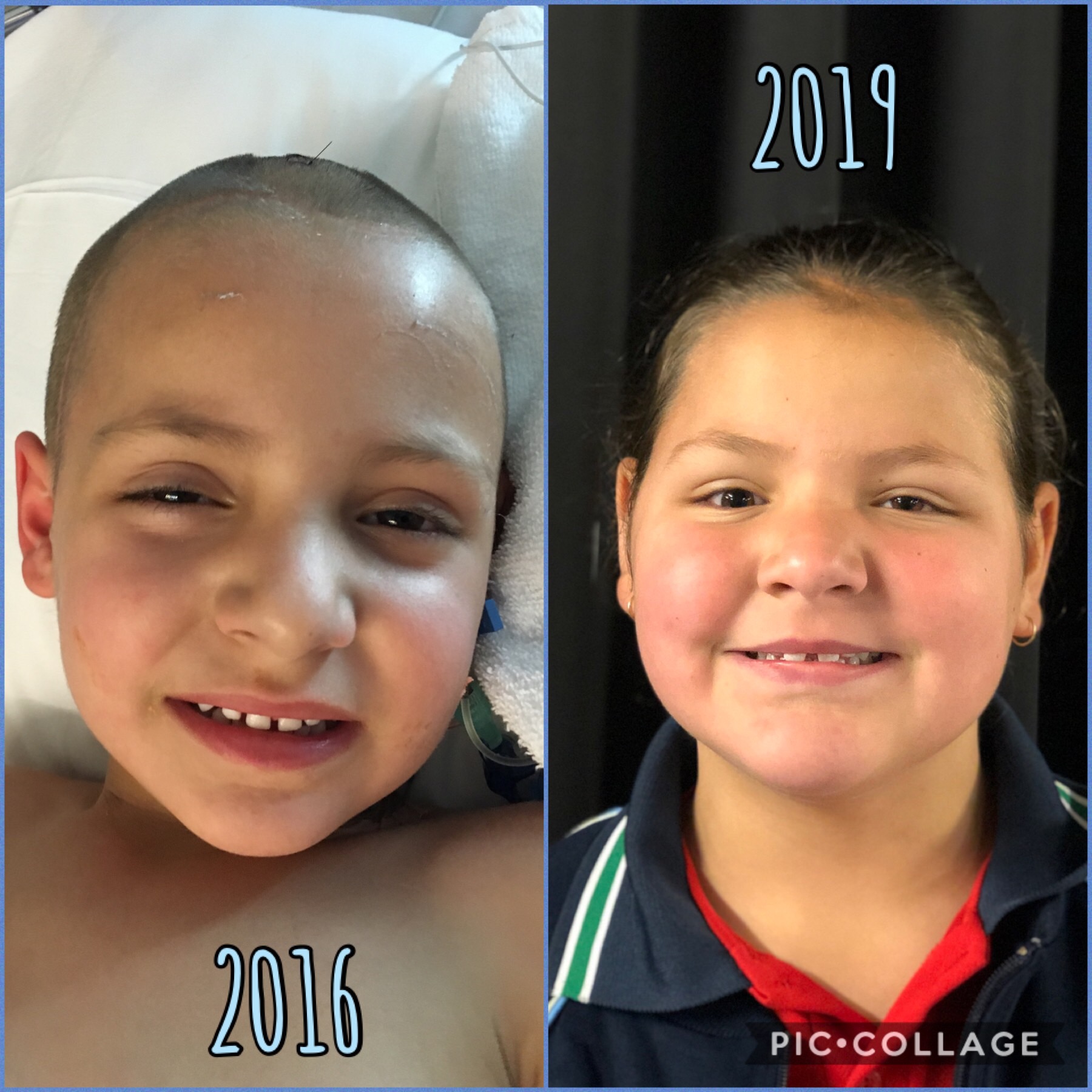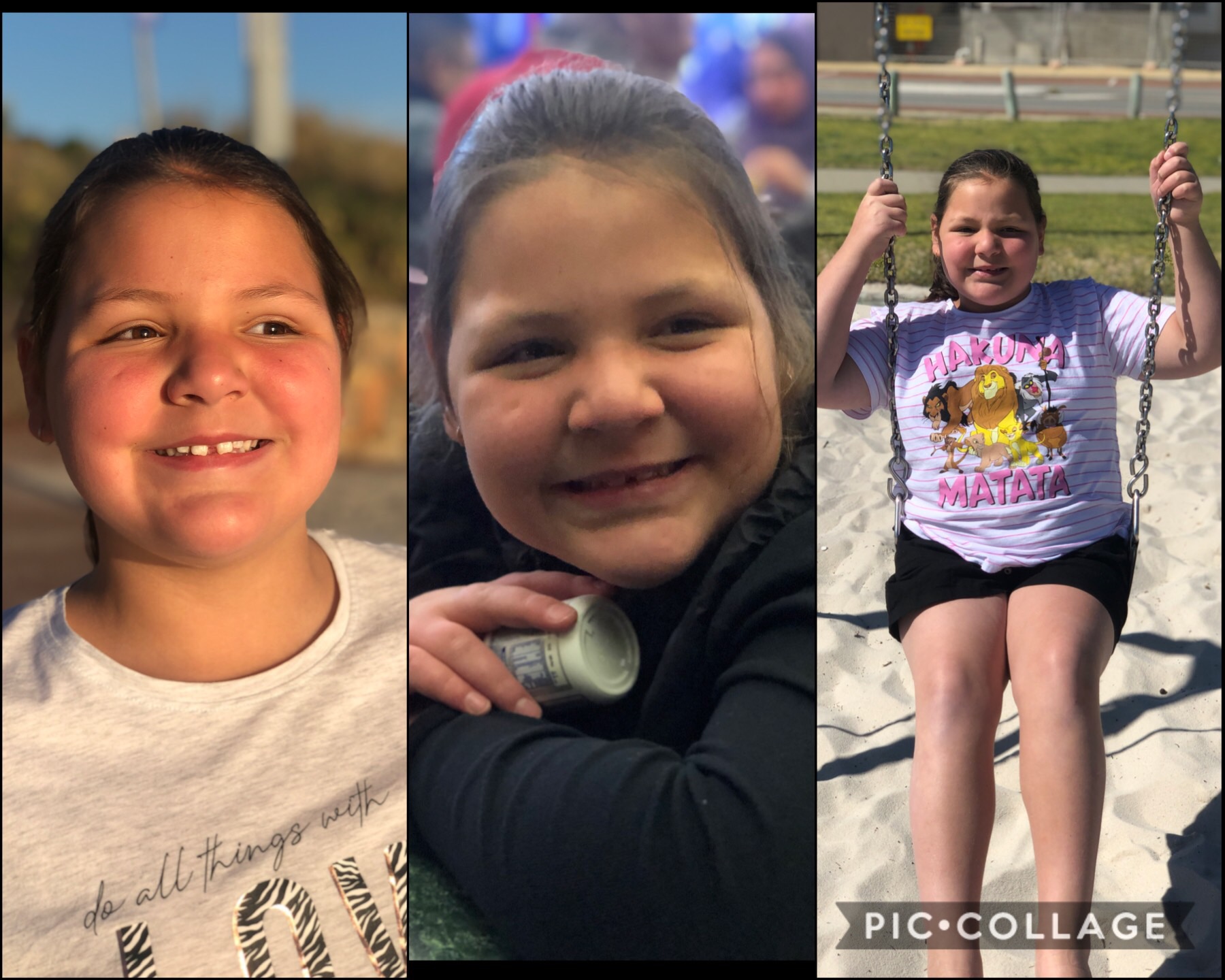 Kind Regards
Sylvia & Ruan.
PS: MRI results to follow so we will not wait another year for the next post!
PPS: Written with a kind and loving heart.